Protect Multiple Devices
6 Licenses
5 Licenses
3 Licenses
30 Day Money Back Guarantee
Included
Included
Included
Real-Time Antivirus Protection
Remove Viruses, Trojans & Malware
Protection Against Phishing Scams
Protection from Adware & Spyware (PUA)
Free Up System Space with Disk Cleaner
System Tune-Up Optimization Tools
Stay Safe Online With Web Shield
Browser Cleaner & Manager
Your Mac Security is Our #1 Priority
We test the premium version of TotalAV Antivirus Pro alongside the world's leading antivirus software providers to ensure that we provide our users with impenetrable protection. The results achieved speak for themselves and really helps showcase the benefits of our premium antivirus.
Certified MacOS Antivirus
Independently Tested – 98.5% Protection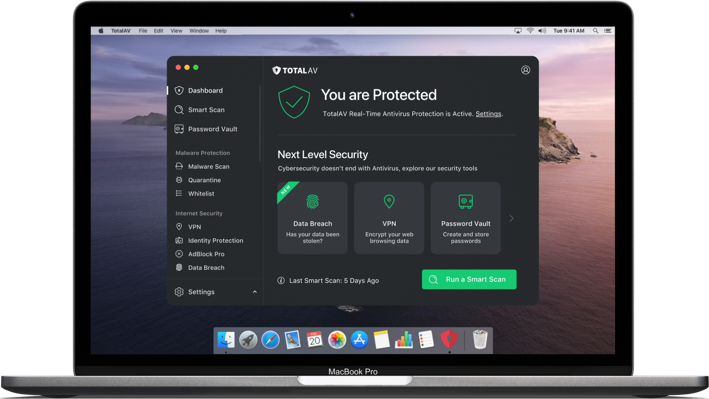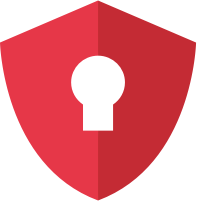 Anti-Malware
Our advanced anti-malware engine will protect your digital world against infections caused by many types of malware.
Anti-Ransomware
Avoid becoming a victim of malicious attacks which encrypt users files and demand a ransom payment to decrypt them.
Anti-Spyware
Spyware software's sole purpose is to gather information about you to share it with other entities that can financially benefit from it.
Anti-Adware
Adware, or software created to aggressively advertise at you, is often unknowingly downloaded and can be very hard to remove.
Optimise your Device to it's Full Potential
Improve your Mac's performance with our System Tune-Up tools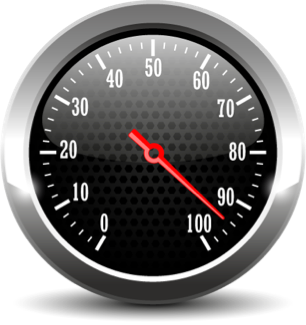 Speed Up Your Mac with our System Tune-Up
Overtime even the most high spec Macs can lose their speed and power leading to disappointing performance, long startup times and frustratingly slow downloads. Our powerful utility tools were developed specifically to combat these areas.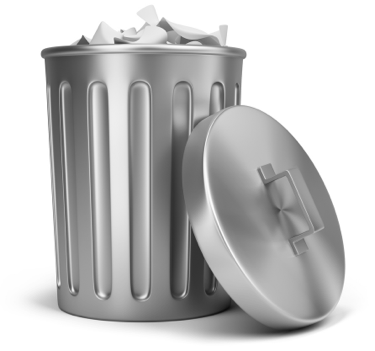 Clean Junk Files taking up Disk space
Scan your device for junk files that waste disk space unnecessarily and can be safely cleaned and deleted from your system. Cleaning junk files allows you to gain back valuable disk space on your device.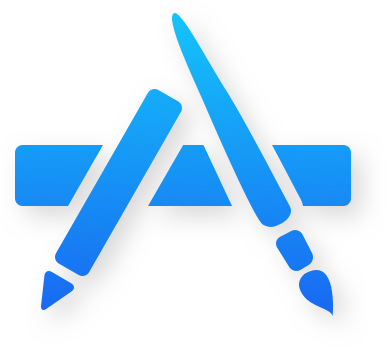 Easily & Safely Uninstall Unwanted Apps
Scan your Mac for all software installed on your system and quickly remove multiple unwanted applications. Free up disk space and de-clutter your Mac by safely uninstalling applications you no longer use.
Manage your Web Browser History and Cookies
Web browsers store a log of every website you visit, take control of your data by managing history items and cookies. Find browser history of every website you have visited, and view and manage browser cookies.
TotalAV Antivirus is a free to use Antivirus packed with all the essential features to keep you safe
Real-Time Antivirus
TotalAV will scan and instantly block threats in real-time before they get a chance to infect your system.
Cloud File Scanning
Unknown files are uploaded to the cloud for instant analysis to ensure maximum protection against zero-day threats. (Premium Feature)
Advanced WebShield
Advanced protection against malicious websites and block attempts to steal your personal information.
SafeBrowsing VPN
Our built-in fully functional VPN service allows you to disguise your IP location keeping your identity and browsing history private. (Premium Feature)
100% Compatible
Benefit from our advanced antivirus protection across your desktop computer, laptop, smartphone & tablet.
Duplicate File Finder
Our handy duplicate file finder helps you sort through images, videos, music and other documents to free up wasted disk space.
Junk Cleaner
While junk files do not cause any harm, they waste disk space unnecessarily and can safely be cleaned from your system.
Eliminate Tracking Cookies
Although tracking cookies are not directly harmful, they do raise privacy concerns which we can help to overcome.
Get TotalAV Antivirus Pro 2024 Now Only $19