100% Malware Detection
In the June 2022 VB100 test, TotalAV successfully detected 100% of malicious samples in all tested sample sets, along with a 0% false positive score, thus attaining a perfect score. We look forward to seeing how its testing journey continues.
Remove All Types of Malware Threats
Anti-Malware
Our advanced anti-malware engine will protect your digital world against infections caused by many types of malware.
Anti-Spyware
Spyware softwares sole purpose is to gather information about you to share it with other entities that can financially benefit from it.
Anti-Adware
Adware, or software created to aggressively advertise at you, is often unknowingly downloaded and can be very hard to remove.
Anti-Ransomware
Avoid becoming a victiom of malicious attacks which encrypt users files and demand a ransom payment to decrypt them.
Award-Winning Antivirus Protection
It's not just our 25 million users which think we are great, the industry experts do also. We test ourselves alongside the world's leading antivirus software to give our users impenetrable protection. We participate in malware protection testing to ensure our 25 million users have impenetrable security.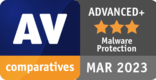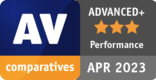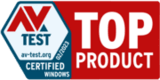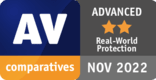 Save a Huge
$90 OFF

Full Antivirus Protection
Antivirus Pro 2024
All the features you need at a price that can't be beaten
Real-Time Antivirus Protection
Windows, Mac, Android & iOS Compatible
Safeguard your Identity & Online Purchases
System Tune-Up Optimization Tools
Browser Cleaner & Manager
24/7 Super Technical Support
30 Day Money Back Guarantee
Save $90 Today
Special Introductory Price